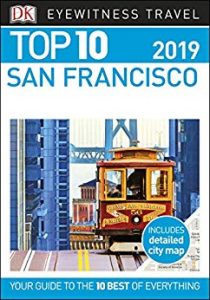 This story is based primarily on the new edition of Top 10 San Francisco, a DK Eyewitness Travel Guide, to which I contributed content and updates. This is a perfect, pocket-sized guidebook for your friends who are in town for just a day or two — and/or to help them get organized before they arrive here! (Let me know if you'd like to read SF in 3 Days or SF in 7 Days, and I'll email them to you.)
Can you imagine visitors spending just one day in San Francisco? (or in Yosemite or in L.A. ?). Well, in fact, many people do exactly that . . . it's a bucket list thing.
Nonetheless, even if you have only 24 hours in San Francisco, you and/or your visiting friends can enjoy a rewarding long day in the City by the Bay!
One perfect day of sightseeing, noshing, shopping and art-viewing is easy to do on foot and by cable car, streetcar, or Uber, from Fisherman's Wharf to Union Square and the museum mecca South of Market, topped off by a sparkling evening along the Embarcadero.
Morning in San Francisco



Have an all-American breakfast with a bay view at the Eagle Café on Pier 39, and stroll around the shops and entertainments on the pier, from the Venetian carousel to Underwater World and the sea lion gangs. Wander along Fisherman's Wharf, taking in steaming crab pots and fishermen unloading their catches at Pier 37, and clamber around on the historic ships at the Maritime National Historical Park. (More here about historic attractions and vintage ships along the San Francisco Maritime Trail)
From here, ferries depart for tours of Alcatraz, cruises under the Golden Gate Bridge and around the bay.
Hop on the rattling, clanging Powell-Hyde Cable Car for dizzying cityscape and ocean views up the steep streets, over Nob Hill and down to Union Square, the heart of downtown.
On another morning in San Francisco, wander the waterfront along the palm-fringed Embarcadero, which is lined with attractions, from Pier 39's amusements, shops and restaurants to the cruise ship terminal at Pier 27 and Alcatraz Landing at Pier 33. The family-oriented, world-famous Exploratorium is at Pier 15; Hornblower bay cruises at Pier 3, and the popular farmer's markets are at the Ferry Building Marketplace (also here are ferry departures to the East and North Bay). Pedestrian piers 7 and 14 afford glorious views, and heralding South Beach, China Basin and the high-tech campuses on the south waterfront is a 60-foot-tall sculpture of Cupid's bow and arrow, said to evoke the city's permissive and romantic reputation. Just past here is the Giants' ORACLE ballpark, where home run balls end up in the bay. Piers north of the Ferry Building have odd numbers; those to the south have even numbers.)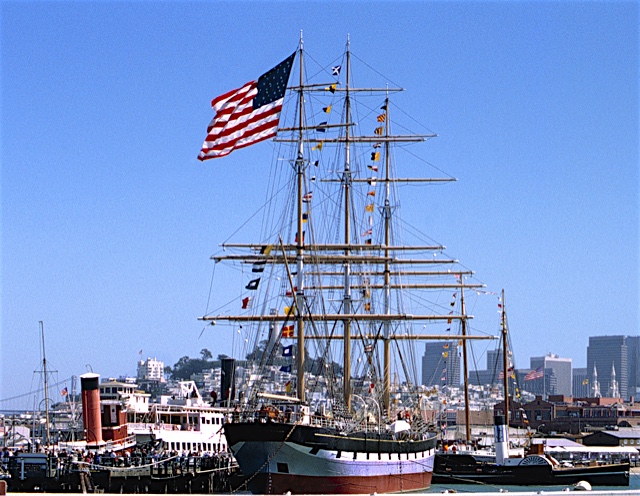 Afternoon in San Francisco

In the historic Kimpton Sir Francis Drake Hotel, where uniformed "Beefeaters" greet guests and regale passersby, you can't get more San Francisco than lunch at Scala's Bistro, a Parisian-style brasserie famous for wood-oven-roasted meats, pizza, fresh pastas, and Italian wines.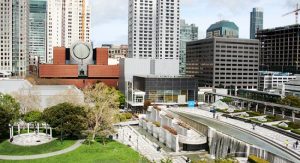 Window-shop at the big anchor stores, Macy's, Saks and Neiman's, then walk a few blocks to Yerba Buena Gardens in the SOMA museum district to see outdoor art installations, and the Martin Luther King, Jr. Memorial Waterfall. Across the street is the Contemporary Jewish Museum, and the Mario Botta-designed SFMOMA, soaring high in all its silvery magnificence, housing one of the most important collections of contemporary art in the world. (More about SFMOMA here)
Evening in San Francisco

As the glittering "Bay Lights" blink on across the Bay Bridge, ride a vintage streetcar down Market Street to the Embarcadero, a wide, palm-tree-lined, waterfront promenade. (More here about Bay Lights, the world's largest light art installation.)
Open every day for all ages, and just for adults on Thursdays evenings, the Exploratorium at Pier 15 is an exciting, hands-on, interactive museum of science, art and human perception. At the nearby cruise ship terminal, multi-storied passenger liners are lit up at night like Christmas trees, creating unforgettable sights against the backdrop of the glowing Golden Gate Bridge.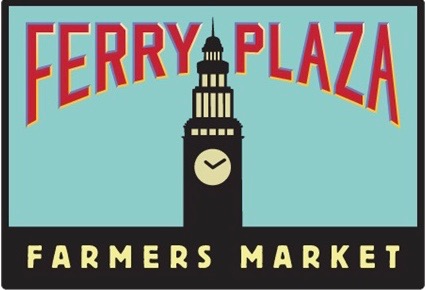 A good place for pre-dinner cocktails, oysters, and Vietnamese-style appetizers, the Slanted Door in the Ferry Building Marketplace has killer views of the sparkling nighttime array. Among seafood restaurants along the Embarcadero, La Mar Cebichería Peruana sports a stunning bay view and a Peruvian take on fresh catch from the Pacific; the Pisco cocktails are legendary.
Now, when Aunt Grace and Uncle Andy come to town, you'll have their 24 Hours in San Francisco itinerary all ready for them! Click here for the latest news and infomation for visitors to San Francisco.
Click here for info on how to get around the City by the Bay.
When did you last visit San Francisco?
And the highlights of your trip?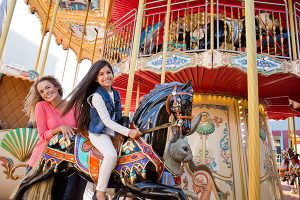 "Why San Francisco Is the U.S. Capital of Pisco."
Click here for more fun in San Francisco!
12 Reasons to Love San Francisco

Two iconic bridges glimmer above a city rich in history, ethnic neighborhoods, 24-hour entertainments, and world-famous eateries, while mild marine weather makes for waterfront fun. Here, are are some of my favorite reasons to stay!
Catch a game at Oracle Park or Chase Center : Watch home runs fly into the bay while the 3-time World Series-winning Giants play in their state-of-the-art waterfront park. The brand new, high-tech sports and entertainment arena, Chase Center, on the waterfront, is home to the Golden State Warriors.

Ferry Building Marketplace: On Saturdays, the soaring indoor food hall expands into a lively outdoor farmer's market on the pier.
City after Dark: Ride the Mexican Bus to salsa clubs, laugh it off at The Punchline, pop the question at Top of the Mark, and have an Irish coffee nightcap at the Buena Vista.
Sustainable, Modern Museum: The largest living wall in the U.S. creates a fresh, green backdrop to dramatic sculptures in one of many gardens and terraces at SFMOMA.
Golden Gate Park: Paddle on Stow Lake, ride the carousel, enjoy opera al fresco; look for the windmills, the bison and the albino alligator; ride a bike, a Segway or a skateboard under the trees
Walkaway Crab: The city's famous Dungeness crab cocktails and clam chowder are dished out of steaming pots on sidewalk stands at Fisherman's Wharf.
North Beach Coffee Houses: People-watch, sip espresso, and nibble on amaretti and cannoli at a sidewalk table at Café Trieste, Roma, Greco or Cavalli on Columbus Avenue.
Fisherman's Festival: Bodega Bay kicks off the salmon season with a blessing of the fleet, live music, local wine and craft beer, boat races, and Coast Guard rescue demos. 
Art in the Alleys: Stroll an outdoor gallery of vibrant murals on 100+ walls and fences in the Latino Mission District, then chill down with mango ice cream at Humphy Slocombe.
Grace Cathedral: Atop Nob Hill, this twin-towered French Gothic masterpiece glows with 68 stained-glass windows. Walk the labyrinths, take in a concert or an art show, and bring a mat for yoga after dark.
Dragons Light the Night: Red lanterns, exploding firecrackers, floats, ferocious lions, and the 288-foot Golden Dragon are aglow at the Chinese New Year Parade.
Wine Country Weekends: Float in a balloon over oceans of vineyards, taste the grape at welcoming wineries, sink into a hot-springs spa, and linger in a riverfront café, all within an hour's drive of the bay.