If you are among the world's best tour companies
or destinations, we want to work with you!
Deep Culture Travel is narrowly focused on cultural tours offered by well-established, highly recommended tour companies; and, we also feature itineraries for self-guided touring around the world. We carefully curate and showcase news and lively descriptions of once-in-a-lifetime excursions, cruises, and active and educational vacations designed specifically for culture vultures!
Our Tribe: Frequent travelers who rank the arts, heritage, and cultural activities as their top reasons for traveling. Educated, sophisticated, life-long learners, our readers stay longer on DCT as they search for:
Exclusive, small-group tours with knowledgeable guides
Historic sites & museums
Behind-the-scenes access
Connection with authentic cultures & local people
Traditional music, festivals & folklore
Why advertise on Deep Culture Travel?

Connect with your target customers at a reasonable price
Take advantage of our active social media presence
Where do you want to show up?
Banner headline or home page sidebar?
Sponsorship ad on every page
Special 2015 Editions
Prominent location on posts relevant to your tours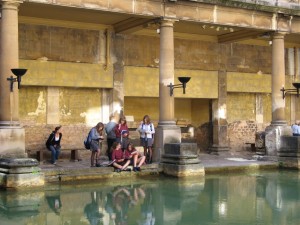 Jump on the bandwagon!
Subscribe for advertiser alerts about upcoming Special Editions: DCT@DeepCultureTravel.com