A short drive south of San Francisco in the heart of the Silicon Valley, the city of San Jose is a weekend retreat for tuckered computer nerds and engineers from the hundreds of high-tech companies in the area, and a nightclubbing and sports hub for students from Stanford and San Jose State universities. Culture vultures in the know stroll around the historic downtown and nearby neighborhoods to discover the city's quiet pleasures of arts and history. 
Early Years in San Jose
Founded in 1777 along the Guadalupe River, El Pueblo de San Jose de Guadalupe was the first town in the Spanish colony Nueva California. In the mid-1800s, the fortune hunters of the California Gold Rush rushed into the surrounding Santa Cruz Mountains, and San Jose became the first incorporated city in the brand new state of California. Vineyards soon sprawled across the open landscape, leading to today's world-famous wine industry.
The birth of the computer happened in 1939 with the startup Hewlett-Packard, and soon Steve Jobs and Steve Wozniak created the first Apple computer in the Wozniak family garage in San Jose. Now, more than 6,600 technology companies are based citywide, with employees speaking 40+ languages. Asian immigrants flocked to the area originally for work in agriculture, and San Jose still has the largest Vietnamese population outside of Vietnam, and one of the three remaining Japantowns in the United States.
On a daytrip or a weekend, San Jose rewards the wanderer with historic architecture, museums, ethnic districts, and a stupendous assemblage of performing arts venues, all enlivened by annual cultural festivals and sporting events.
Architectural Icons
Dead center in the city, surrounded by museums, theaters and historic districts, Plaza de Cesar Chavez Park is the site of many cultural celebrations, and the San Jose Jazz Festival in the summertime. A few steps from the plaza, the 1877 Cathedral Basilica of St. Joseph soars into the cityscape with double bell towers, a columned façade and a whopping dome encircled with saints and topped with 39 dazzling blue stained-glass windows. Just down the block, the San Jose Museum of Art specializes in the ultra-contemporary works of West Coast artists in a flamboyant Romanesque-style former post office built in 1892.
The Tech Museum of Innovation, a glowing mango-and-gold edifice spanning one side of Plaza de Cesar Chavez Park, is a temple to 21st century inventiveness, with 132,000 square feet of hands-on science and technology exhibits, robots, astronauts and an IMAX theater
A few blocks away, the Peralta Adobe-Fallon House Historic Site is comprised of a 1797 adobe, the oldest structure in San Jose, and an elaborately furnished 1858 Victorian mansion. Both are open for tours. Next door at San Pedro Square Market, diners settle in under the trees for libations, live music and food from vendors reflecting the city's multi-ethnic population, which includes a quarter-million Latinos and nearly as many Asians. Vietnamese pho is on offer at Phonomenal(sic) Noodle House, Colombian cuisine at Arepa & Más, and Mediterranean wraps at Falafel.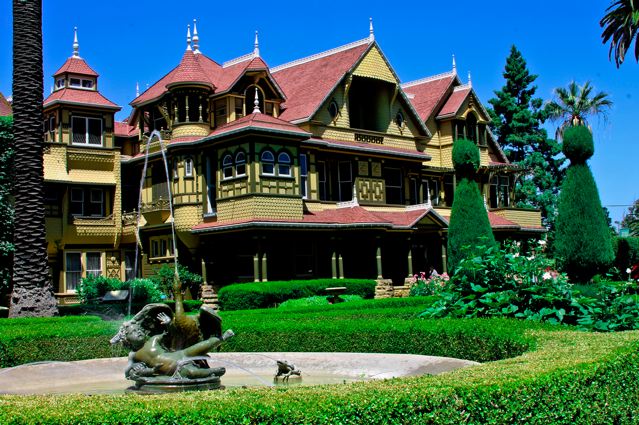 The city's diva of architecture is the Winchester Mystery House, a Queen Anne Victorian spectacle of turrets, towers, cupolas, cornices and balconies. Guilt-stricken by the thought of people killed by the Winchester rifle, which had been manufactured by her husband's company since the 1800s, Sarah Winchester kept workmen busy for years building stairways and doors leading nowhere, windows open to walls; twisting, tilting hallways, and secret passageways. Gold-plated chandeliers, Tiffany art glass windows, weird bathtubs and rare parquet floors are just a few of the oddities on view. Stay with your tour guide to avoid getting lost.
Across the street from all that mystery, Santana Row is lined with more than 70 shops and 20 restaurants on a garden plaza where cultural events happen all year –– Caribbean bands, mariachis, Latin dance troupes, a Day of the Dead fest.
Historic Districts
Just north of downtown, the flowering of architecture of the Victorian and Gold Rush eras lives on in the Hensley Historic District, where streets are chockablock with vintage mansions and homes, particularly on Third Street. Along Jackson Street is the 125-year-old neighborhood of Japantown, the site of Japanese Obon and the Nikkei Matsuri festivals. Walking tour maps are available at the Japanese American Museum of San Jose, where more than a century of Japanese-American history is featured, from early immigration to WWII incarceration and beyond. Also in Japantown are the ornate San Jose Buddhist Church Betsuin and San Jose Tofu Company, where tofu has been handmade since 1946.
Stepping into History Park at Kelley Park, southeast of the city center, is like walking back in time. Dozens of antique buildings were brought together here, including an impressive replica of the 1881 Electric Light Tower, an 1888 Chinese temple and the Pacific Hotel. The Trolley Restoration Barn refurbishes old trolley cars to operate on San Jose's light-rail line; on weekends you can ride a trolley along Kelley Park's own short line.
Mummies in San Jose?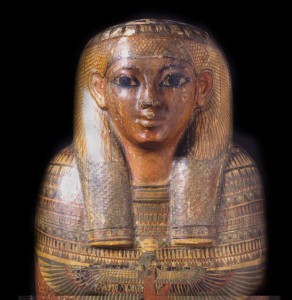 A whole gang of real mummies is wrapped up and on view at the Rosecrucian Egyptian Museum, famous for having the largest collection of ancient Egyptian artifacts in western North America. Items range from gold-adorned images of pharaohs to a spooky reproduction of the Temple of Amon, a 1.5 million-year-old stone axe and the lovely Sekhmet, a half-lion, half-woman goddess with a sun disk on her head. The gardens alone are worth the visit, planted in the 1920s and studded with rare specimen trees.
Arts, Music, Theater
The South of First Area(SoFA) is a funky and fast-changing neighborhood with an underground arts scene celebrated annually at the SubZero Festival, described by the producers as a "hi/lo-techno mashup where street meets geek." Newly opened, the SoFA Markets food halls offer Japanese ramen, Hawaiian poke and falafel along with cocktails and gourmet coffee. Anchoring the district are the Institute of Contemporary Arts and MACLA/Movimiento de Arte y Cultura Latino Americana, where emerging Chicano/Latino artists are featured in exhibits and music and dance performances, all free.
It's a short walk from Plaza de Cesar Chavez Park to nearby performing arts halls for ballet, music, comedy and film. Built in 1927 and renovated in recent years, the California Theatre is one of the most splendiferous 1920s movie palaces in the country. Today the gilded beauty hosts concerts, plays, Opera San Jose and Symphony Silicon Valley.
Opened in grand California Mission style in 1936 and reopened in recent years after a multi-million-dollar renovation, City National Civic has hosted Sinatra, Streisand and the Stones, and today's headliners, such as Styx, Il Volo and Yanni. The new kid on the block at just 40 years old, the elegant Center for the Performing Arts, home of Broadway San Jose, Ballet Folklórico and Ballet San Jose, was designed by the Frank Lloyd Wright Foundation with sweeping, light-filled reception halls and dancing fountains.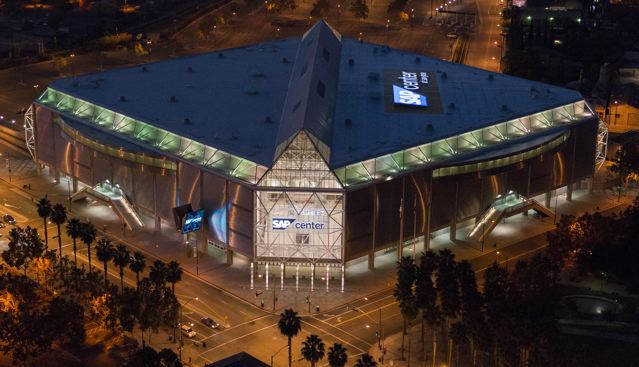 EAT

Iguanas: Home of the Burritozilla, made famous by Anthony Bourdain in his "Parts Unknown" TV series. 330 S. Third Street, (408) 271-9772.

Amber India: Gourmet Indian cuisine: dal, curries, tandoor, paneer. 377 Santana Row, (408) 248-5400.

HOM Korean Kitchen: Firecracker pork and toasted rice are specialties. 76 E. Santa Clara St., (408) 703-4777.

Mitsuwa Marketplace: a Japanese food court with 20+ vendors –– ramen, udon, sushi, tonkatsu and sweets. 675 Saratoga Avenue, (408) 255-6699.

STAY

Fairmont San Jose: Within a few blocks of downtown museums, eateries and concerts halls; elegant accommodations, a rooftop pool and a popular, palmy lobby lounge. 170 S. Market St., (408) 998-1900.

Hotel Valencia Santana Row: Old Spain-inspired style with a rooftop bar overlooking gardens, boutique shops and restaurants. 355 Santana Row, (408) 551-0010.
Do you know the way to San Jose?