I'm lucky to live in California's Sonoma Valley wine country, where we have a large Mexican population and many authentic Mexican restaurants and food trucks. I don't need to cook Mexican cuisine, but I want to! Your "Foodies' Pilgrimage in Mexico" starts here with guided and self-guided expeditions to San Miguel de Allende and Mexico City.
One of my fav places to take a cooking class is the UNESCO World Heritage city of San Miguel de Allende. The good news is that this town is a foodie's dream, with more than 350 restaurants and cafes; big, beautiful marketplaces, and several cooking schools. The bad news? Travel + Leisure magazine named it "World's Best City," Aaaaah, darnn.
Nonetheless, you can avoid the tourist crowds and feed your culinary cravings by booking a cultural-immersion, cuisine-focused tour.
Culinarian Expeditions' Tours of San Miguel de Allende and Patzcuaro
Famous for their small-group tours of the Spanish "silver cities" of San Miguel and Morelia, and Patzcuaro, Culinarian Expeditions has insider access to renowned local chefs, artisans, and history experts. On this popular tour you will trod cobbled streets to indoor and outdoor marketplaces in preparation for a market-to-table cooking classes.
On the itinerary are street food expeditions, farm and winery visits, and private experiences with renowned chefs, such as Matteo Salas (a star of "Top Chef Mexico" TV) and Israel Loyola of Jacinto1930, at their rustic contemporary restaurant just off the main plaza (el jardin).
Also:
A visit to nearby Dolores Hidalgo, birthplace of the Mexican revolution

Cuna de Tierra

to taste wine and help Chef Carlos Segura gather ingredients for dinner
Eduardo Villers of

Mente Cacao

talks about the pre-Hispanic origins of chocolate before you make it!
From the artisan's town of Patzcuaro, the tour visits "Pueblos Mágicos" (magic villages) that surround Lake Patzcuaro, where you'll find pottery with pre-Hispanic motifs, wonderful copper work, intricate weavings, and meet a famous painter and sculptor.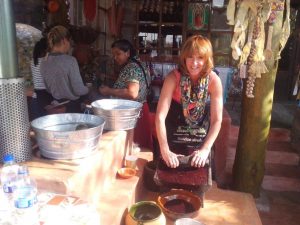 In the gorgeous UNESCO World Heritage city of Morelia, you and your fellow foodies will have a private class with an expert in indigenous food culture and the owner of San Miguelito Cooking School.
Culinarian Expeditions' tours sell out fast; don't wait too long to book the 7-night tour, departing in November.
Culinarian Expeditions also offers a wildly popular "Day of the Dead" tour that combines market-to-table cooking classes and guided tours of San Miguel de Allende and Guanajuato, plus the rituals, the spectacular sights, and the glorious festivities of Dia de los Muertos!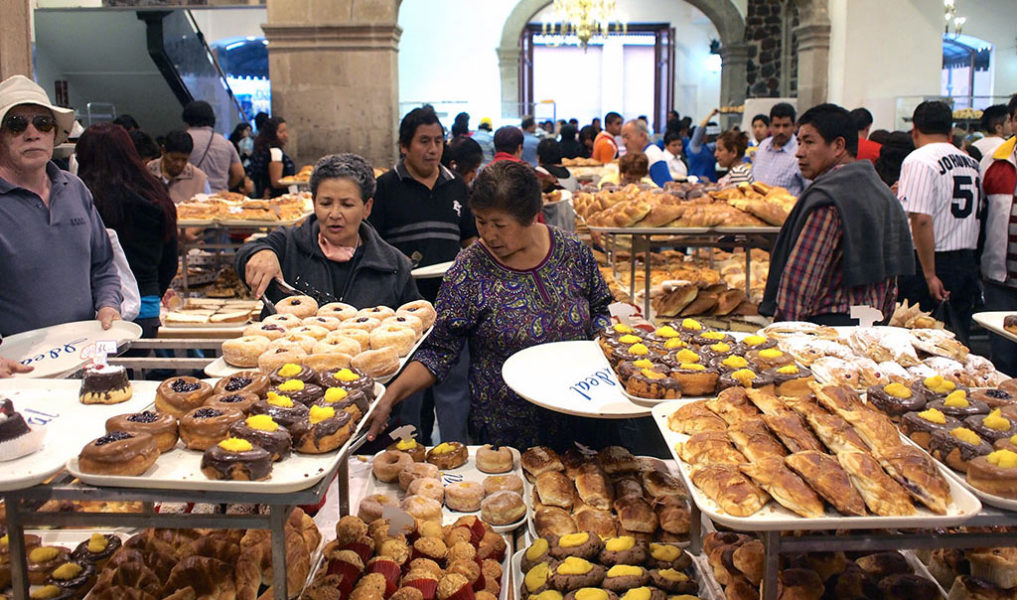 Culinary Backstreets' Mexico City Daytrip
No time for a week-long culinary pilgrimage in Mexico? Here's a daytrip to five Mexico City markets that includes a stop at the monumental Teotehuacan pyramids.
A massive, historic marketplace, La Merced is a bustling hive of vendors, shoppers and speedy diableros (porters). Locals come here for everything from handmade chorizo and tropical fruits to candies for birthday piñatas. You'll get a taco tutorial, and learn about and taste savory carnitas (deep-fried pork), carne asada (grilled steak), and al pastor (marinated spit-roasted pork).
Mercado de Jamaica ("hibiscus"), one of Mexico City's oldest markets, is also the city's main flower market, where vendors sell sunflowers, lilies, tulips, and gardenias and, around the time of the Day of the Dead in October, bright orange marigolds and deep red terciopelos.
The half-day tour ends with a rousing adventure at a traditional pulquería (I won't tell you what that is. You'll have to tell me how it was for you . . . )
More here about Culinary Backstreets' Market Watch: Feasting on the Building Blocks of Mexican Cooking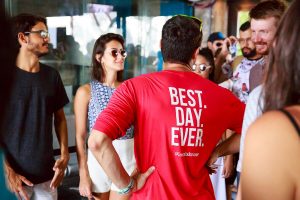 Urban Adventures Half-Day Foodie's Pilgrimage in Mexico City
A division of the highly-rated Intrepid Travel tour company, Urban Adventures is known for savvy, fun local tour guides, around the world and in the U.S. On their 5-hour tour of five Mexico City street markets, you hop on and off public transportation for total immersion in city life with stops at five food markets. Think about pineapple tepache, tamales, BBQ, fresh fruit cocktail, and exotic juices, herbs, mole, helados, ceviche, pozole, churros, caldo de mariscos, and more!
If you are interested in the cuisine of a particular city, region or country, do let me know and I'll look into it for you. My own taste buds are currently tuned to East Indian food! (Perhaps because my 23andMe turned up .02% East Asian.)