As specialists in featuring the top cultural travel companies in the world, we know that their guided and self-guided tours often sell out early in the year. Not a moment to lose! Here you are – the latest Cultural Travel News and Tours (with more to come . . . ) !
PAINT IN FRANCE Specializing in cultural, cooking, and art workshops, French Escape will guide you to painting expeditions in the hilltop villages of the French Riviera from your base in the medieval town of Vence. You will sketch and paint ancient towns, castles and wild scenery, and spend a day at Renoir's estate, among other once-in-a-lifetime, artful experiences.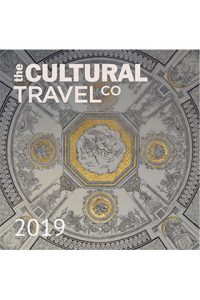 NEW AFFORDABLE TOURS A recently launched offshoot of the long-established, preeminent cultural travel company, Martin Randall Travel, the Cultural Travel Company taps into the mothership for expert guides and on-the-ground connections, while at the same time making travel experiences in Europe more affordable. The focus may be art or archaeology, music or history, with accommodations, site admissions, speakers and trip managers provided; flights and most meals are up to you, and plenty of time is set aside for independent exploration. Think about "Art Treasures of Venice, Gothic Splendor in France;" "Conquests & Cultures, Power and Patronage in Florence," and more unique tours.
BOBBY BURNS is 260! Scotland is celebrating the 260th anniversary of Robert Burns' birth with special events, festivals, walks and trails, and exhibitions all through 2019 and beyond. In southwest Scotland, you can follow his life story from his birthplace in Alloway to his prolific writing period in Machine and his resting place in Dumfries, while exploring the places that inspired his works.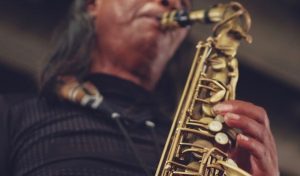 NEW ORLEANS TO MEMPHIS: Jazz, Blues and the Making of Modern America from Ace Cultural Tours is led by a renowned music historian, along the Mississippi from Jackson Square to jazz and blues clubs, Preservation Hall, Oak Alley Plantation, to Natchez, Vicksburg, and a bayou riverboat cruise.
HANDMADE EAST BAY is an exciting series of videos and interviews focused on some of the top ethnic eateries in Oakland, Berkeley and Alameda, on the east side of San Francisco Bay. You'll see mole and dumplings made from scratch, a master sushi chef, artisan bakers, a noodle-maker and more in these short, snappy films. Video production and interviews are by Melati Citrawireja, prominent international journalist and photographer.
LAOS MEKONG CRUISE on a romantic Pandaw river steamer, the first river expedition since pre-war days to cross all Laos, also stopping in Thailand and Burma, from Vientiane to Pak Lai, Luang Prabang, Chiang Saen, and on to exotic jungles, Buddhist temples, palaces, the National Museum; Hmong, Khamo and more tribal villages, elephant camp, and Pak Ou caves.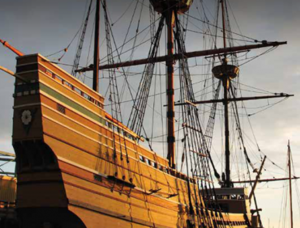 MAYFLOWER 400 YEARS: 2020 will see a year-long commemoration of the 400th anniversary of the Mayflower voyage and the founding of Plymouth Colony. A year of events across the UK, U.S., the Netherlands and the Wampanoag Nation. Events to include Illuminate, a international festival of lights; a Stories and Shells' exhibition of the Wampanoag people; the PilgramAGE Festival; and maritime festivals, live performances, public art, museum exhibits, and dozens more events alongt the Mayflower Trail.
PETER SOMMERS 2019 TOUR AVAILABILITY: famous for archaeological tours, gulet cruises in the Med, and private charters, this company sells out their tours. Scroll down to see which departures are still available. The tour of Wales is all about invasion, resistance and conquest in the spectacular south and west of the country; castles, Roman fortresses, abbeys and medieval villages, with Paul Beston, one of Europe's foremost history experts.
36 HOURS IN TOKYO: New York Times Journeys' off-the-tourist-trail guided tour in Tokyo with private access, secret shops, local artisans, ancient traditions, fab food, and a preview of 2020 Olympics, all on an easy, extended daytrip by train.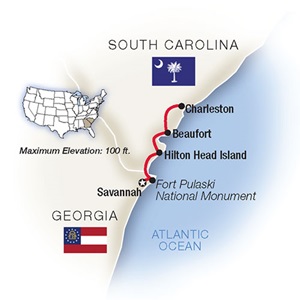 TAUCK TOURS GOES TO SAVANNAH: 19th C plantations and mansions, historic landmarks, a living history heritage center, Low Country museums, Geechee culture and much more on "Southern Charms: Savannah, Hilton Head & Charleston."
MOROCCO WITH NAYA TRAVELER: guided by the company's founder, Sarah Casewit, in her home country. A rare, immersive journey of homecoming to Morocco, with her personal friends who are artists, authors, and ethnographers.
CITY STAYS ON AZAMARA CLUB CRUISES: pre- and post-cruise, you can choose from new, culture-focused "City Stays" with Cox & Kings, a leading luxury tour operator; in Singapore, Barcelona and beyond, from culinary adventures to artisan shopping; live performances, museums, and more.
Click here

for MORE latest news of Cultural Travel & Tours!
What's on YOUR bucket list for 2019?
We'll be happy to help you find a cultural tour of a lifetime . . .