A DAY AT BUCKINGHAM PALACE

Spend a day wandering eye-poppingly lavish state rooms and roomsful of paintings by Rembrandt, Rubens, Verneer, and Canaletto; and priceless antique furnishings, glorious gardens and a charming cafe. Don't miss the Throne Room (maybe she'll be sitting there . . . ). It's all narrated by Prince Charles; this year, a special exhibition marks his 70th birthday! (the Palace Tour is about $30US pp).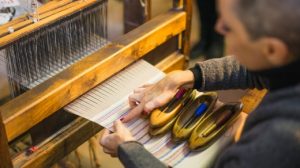 Insight Vacations' "Luxury Gold" tour of Italy guides guests to an exclusive visit to Italy's most celebrated hand-made textile and weaving workshop, Museo-Laboratorio di Tessitura a Mano Guiditta Brozzetti, where Renaissance-era skills are demonstrated with gold, silver and silken threads. This is just one of the once-in-a-lifetime experiences planned for Insights' 12-day "Ultimate Italy" itinerary.

TOP 10 Best Guidebooks to LONDON
My favs on this list of guidebooks to London are Rich Steves' London for common sense advice, especially for the first-timer in the city. I also love Quiet London for discovering those charming, British-cozy hideaways. And you gotta have Walking London, with tons of maps, clear directions and must-see destinations. It's free to get Anglotopia magazine's 101 London Travel Tips ebook if you sign up for their newsletter. Not on the list. but don't forget the iconic culture-oriented London Blue Guide, the ultimate introduction to background/history.

ART and HISTORY on the Côte d'Azur
A blockbuster, total immersion art and history expedition on the Côte d'Azur, round-trip from Nice, from Ace Cultural Tours with renowned art historian Juliet Heslewood (September 2019). You KNOW this one will sell out fast.
Musée des Beaux-Arts (Old Masters)

Musée d'Art Moderne et d'Art Contemporain.

Musée Chagall

Musée Matisse

Ephrussi de Rothschild Villa and Gardens

Fondation Maeght

St Paul de Vence

Musée Jean Cocteau

Musée National Fernand Léger

Musée Picasso

St Tropez

Musée de l'Annonciade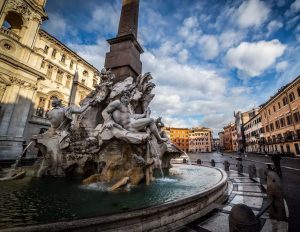 Context Travel is famous for their insightful, history- and culture-based, one-day walking tours guided by scholars and other experts in the leading cities of the world–just my kind of tour! You learn, you expand your knowledge and appreciation for a place, and you meet a few like-minded travelers. (Rome, Paris, London, Barcelona, Istanbul, New York, Beijing and 30 other cities)
"Our mission from the start has been to improve the experience for travelers by introducing them to eloquent, erudite locals or expats who benefit from sharing their knowledge and love of their home. In practice, this means we arrange a stroll through sinking Venice with a hydrogeologist or a meditation session with a Buddhist monk in Kyoto — among many other experiences. We call this #DeepTravel––the moment when you see yourself growing."
The Hidden World of the Knights Templar

If you loved The DaVinci Code, you must see the Temple Church in London — a lesser-known treasure tucked away just off the Strand. "Here, on tiny Inner Temple Lane, was a hidden world, one that was lovely, leafy and serene, overlooked by graceful Gothic and Victorian buildings and patchworked with gardens and miniature courtyards." (from an article by Amanda Ruggeri in BBC.com/travel)

Book a guided tour of the Inner Temple, with its medieval hall and 15th century fireplace, in advance: "These tours begin with a cup of tea/coffee and biscuits in one of the Inn's beautiful reception rooms, followed by a talk about the history and running of the Inn from 400 years ago to the present day."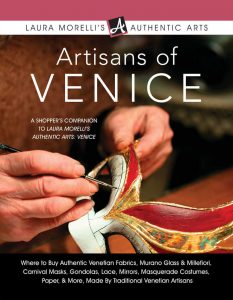 THE ARTISANS OF VENICE

As you likely know, Venice is a mess of tourist traps and made-in-China souvenirs, while at the same time it's one of the world's top cities for gorgeous, timeless glass, fabrics, clothing, and more wonderful things. By Laura Morelli, The Artisans of Venice is a fabulous book with inside dope on shopping: authentic Venetian fabrics, Murano glass and Millefiori, carnival masks, gondolas, lace, mirrors, costumes, paper and more, all made by traditional Venetian artisans. The book leads you to the multi-generational studios of some 75 master artisans––exactly where to go and what to expect when you get there. And — it's FREE !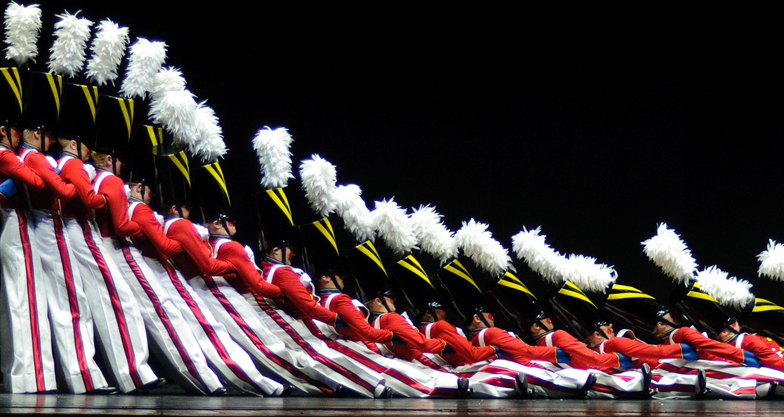 THANKSGIVING in NEW YORK: 8 Live Performances
I know, I know – this isn't in Europe, but I knew you would LOVE this extraordinary performance-rich tour in Manhattan. The renowned cultural tour company, Academy Travel, is again offering their popular "Thanksgiving in New York: Music, Theatre, Art and Food" tour, to include the performances below, plus  VIP museum visits, fine dining, and much more. They sell out, so book now!
The musical Hamilton!

A Metropolitan Opera production

A concert by the NY Philharmonic at the Lincoln Center

A performance at Carnegie Hall

George Balanchine's The Nutcracker by the New York City Ballet

The Rockettes' Christmas Spectacular at Radio City Music Hall

A new stage play on Broadway

An evening of elegant Jazz at Lincoln Center
Click here

for MORE latest news of
culture-focused travel and tours