As a frequent traveler, you may have experienced, as I have, that trips designed around a cultural theme or an intense personal interest can be the most rewarding. I am drawn to educational and transformational travel experiences that align with my passions and my specific interests. In this new series, The 21st Century Pilgrim: Travel with a Purpose, I'll describe for you a variety of themed tours that are sure to enrich your life and make a pilgrim of you.
You can take a trip, or you can make a pilgrimage, be a tourist, or a seeker of life-long learning and transformation. Or, do your travels take you on your own inner journeys? (As Pico Iyer writes, "Some of the finest travels have been those that undertake a parallel journey, matching the physical steps of a pilgrimage with the metaphysical steps of a questioning.")
What is your passion?
American history, European art, or exotic cuisines ? Have you always wanted to hike the Adirondack Trail or the Camino de Santiago? Tour the glorious gardens of England or visit UNESCO World Heritage sights in France?
Over the next few weeks, The 21st Century Pilgrim: Travel with a Purpose series will include presentations about these culture-focused, purpose-driven tours:
Foodies' Pilgrimage in Mexico: 

hands-on cooking classes with renowned chefs; market tours and culinary history in Mexico's greatest food towns.

Tours of the Camino de Santiago Make it Easy to Walk:

that bucket list trek in Northern Spain, with info about guided tours (you can do it!)
Coming soon:
Trace Your Irish or Scottish Ancestry: find your roots at family history centers and on guided genealogy tours.
Prague Pilgrimage: Seeking Mucha on an Art Nouveau Tour
Create a pilgrimage around your loves and interests
Avid golfers, my husband and I played a string of legendary British Open golf courses in Ireland and England. We braved the sea breezes on those century-old links along the rugged coastlines, and lingered in the museum-like clubhouses where members in the bar spun tales of holes-in-one of the distant past.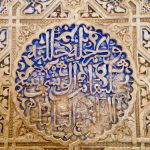 Some years ago, I was invited on a cruise in the Mediterranean, on a ship where nearly all of the passengers were Mormons on a once-in-a-lifetime visit to the Holy Land of Israel––not exactly my cup of tea, as I'm not religious, but it turned out to be a fascinating trip that has fueled my interest in the Middle East, and literally transformed my perspective and knowledge of the Arab and Israeli worlds. I have returned to Israel and Jordan, each time on my own explorations of historic and cultural sites.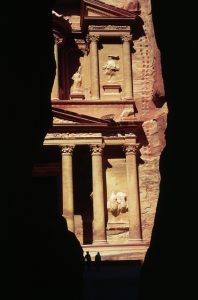 In Jordan, I studied the ancient trading routes of the Nabataeans, and the Greeks and Romans, before I walked the dusty footpaths of Petra, the 4th century "rose-red city, half as old as time." On another expedition, in Israel, I headed to the mountaintop 1st century fortress of Masada; visited Yad Vashem, the beautiful holocaust museum; and the temple mount, and wandered around the oasis-like Kibbutz Ein Gedi near the Dead Sea.
Footsteps of Explorers and Writers
If American history is your passion, you might follow Lewis and Clark on a road trip or a riverboat cruise, and follow Yosemite's celebrated author and conservationist, John Muir, on his pioneering adventures from San Francisco to Yosemite and Sequoia National Parks (a Ken Burns-crafted tour).
Bookish are you? If so, plan a literary expedition to find Charles Dickens or Harry Potter in London. The self-guided Southern Literary Trail heralds the great writers of 20th century Southern literature, from Faulkner, Tennessee Williams and Welty to Harper Lee, Flannery O'Connor and Alice Walker.
The ancient city of Copan (5th to 9th centuries AD) on "The Lost Kingdoms of the Mayas" tour by Bella Guatemala Travel.

The series, The 21st Century Pilgrim: Travel with a Purpose, will be like opening a steamer trunk on a round-the-world voyage.

Just to get you thinking, click here for a riveting account of a traveler on a "Lost Kingdom of the Mayas" tour, booked through Bella Guatemala Travel.
A note re booking the tours I'll be recommending to you: they are all offered by some of the top tour companies in the world, and their trips sell out, so consider booking ASAP. If the pilgrimage that you are drawn to is booked up for this year, get it on your calendar for 2019!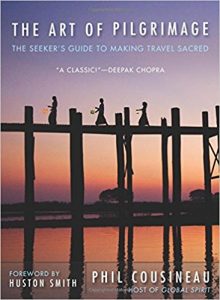 Film maker and author of The Art of Pilgrimage, Phil Cousineau writes, "Whether a seeker sets out alone on a deserted trail or travels in the company of like-minded souls, pilgrimage is both an outer and inner journey. Ordinary trips bring a change in scenery; pilgrimages are meant to trigger a change of heart."