Add an unforgettable enrichment to your Yellowstone National Park visit with the two-day seminar and tour "Connecting with Yellowstone's History" this September, offered by the Yellowstone Association. Based at Lamar Buffalo Ranch Field Campus, excursions and lectures are focused on cultural events that shaped Yellowstone's past and present.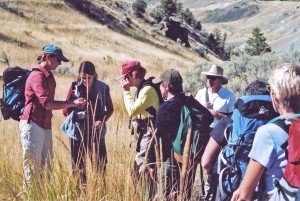 You will visit these sites and learn about:
Fort Yellowstone
The park's collection of historic automobiles
Behind-the-scenes at the Heritage and Research Center
Museum collection, rare books, and archives
Mammoth Hot Springs
The Roosevelt Arch Area
Old railroad sites in Gardiner, Montana
Prepare for "Connecting with Yellowstone's History"  It is recommended that you arrive with an introductory knowledge of the cultural history of the park. One book that can help is Images of America: Yellowstone National Park by Whittlesey and Watry, and the park bookstore is loaded with more resources.
Instructor and Guide: a popular veteran National Park Service interpretive guide, Amy Renfranz. She lives here and there is darn little she doesn't know about the history of Yellowstone.
Fitness level: expect leisurely hikes up to 1 mile per day through relatively flat terrain on maintained trails.
Tuition: $237.00 pp; lodging not included.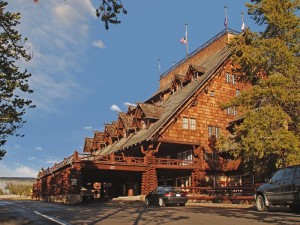 Old Times on the Grand Tour Lodging & Learning Package
Sign up for this special package and take the historic Grand Tour of Yellowstone just like travelers of a bygone era. You'll travel with a Yellowstone Association Institute naturalist guide in one of the park's classic yellow buses, which have large windows and a retractable canvas top, perfect for viewing. You'll go to cultural sites from Yellowstone's past and on walking tours of historic and thermal areas. And to complete each day of history and sightseeing, you'll stay overnight in three historic areas–Mammoth, Old Faithful, and Yellowstone Lake. Available May through September, Old Times on the Grand Tour includes:
Old Times on the Grand Tour Lodging & Learning Package includes three nights lodging at Mammoth Hot Springs Hotel, 1 night at Old Faithful Snow Lodge, and 1 night at Lake Yellowstone Hotel, plus:
In-park transportation
Five breakfasts and lunches pp
One dinner pp and one welcome gift per adult
Expert instruction provided by Yellowstone Association Institute naturalist guide
$1,599 per adult, double occupancy
Making history today in Yellowstone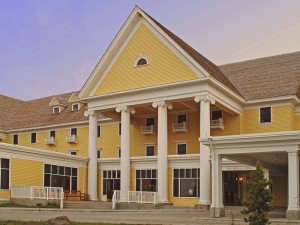 Recently designated a National Historic Landmark, the Lake Yellowstone Hotel turns 125 in 2016, the same year that the National Park Service turns 100. Canyon Lodge is undergoing a major redevelopment; 3 of 5 new lodges will be open this summer.
Book your Yellowstone tours ASAP – they sell out!
The Yellowstone Association Institute (YAI) is a non-profit field school operated by the Yellowstone Association in partnership with the National Park Service. A complete summer 2015 catalog is available here.  
Have you taken a National Park educational tour, program, class or seminar? We'd love to know about it.