Can you imagine walking from Bodega Bay to Healdsburg? No? How about strolling just a few miles a day on quiet country roads, stopping for private winery tours, and arriving at a five-star B&B where your luggage is already in your room!
Sounds like a natural idea for the Sonoma Wine Country, doesn't it? In fact, Wine Country Trekking (WCT) is the only company based in this county that offers inn-to-inn, customized, self-guided walks. They do all the heavy lifting for their guests, from providing individualized, daily itineraries and topo maps to making the arrangements for VIP winery experiences, luxury accommodations, gourmet picnics, and restaurant reservations. When needed, they'll even set up airport transfer for your family and friends who fly into the Bay Area and Santa Rosa airports.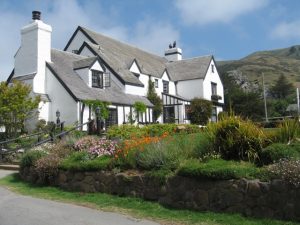 The five-day, four-night "Bodega Bay to Healdsburg" trek starts with two beach walks on the Sonoma Coast, then meanders shady footpaths in Armstrong Redwoods State Natural Reserve and lingers overnight at the perfectly pink, Mission Revival-style Applewood Inn. Each day involves from 3 to 9 miles a day of walking, with visits to several Dry Creek Valley appellation wineries, a picnic at a lush organic farm, and a private tasting in a romantic wine cave.
The destination is Healdsburg, where lodging is luxurious at Madrona Manor, one of California's most spectacular Victorian-era mansions, and a good example of the WCT's taste in upscale accommodations.
Healthy, Active, Very Private Walking Tours
Walking tours are enjoying a resurgence in popularity with travelers intent on exploring in a slow, no-tech fashion––on foot. In the their "Eight Travel Predictions for 2018," Booking.com pronounced: "The trend for wellness getaways isn't slowing down, with almost double the amount of people, nearly one in five, planning to take health and well-being trips in 2018. Trips enjoying particular prominence are those that involve travelling on two feet––a brilliant way to take in the local landscape, Walking is the ultimate way to explore, with 56% of travelers saying they want to do walking or hiking trips in 2018."
Beyond health benefits, self-guided walking tours are designed for those who prefer privacy and going at their own pace, plus traveling with family or friends, rather than with a group of strangers.
Walking Around California Wine Country
Wine Country Trekking is the brainchild of Mary and Greg Guerrazzi, whose travel clientele were asking for the kind of active, inn-to-inn tours they'd enjoyed in Europe. In 2007, the Guerrazzis, who are long-time residents of Glen Ellen, began designing customized trips for visitors and locals who like to get fresh air and exercise along with their food-and-wine discoveries.
According to WCT partner (and Mary Guerrazzi's sister), Sheila Taylor, "We have a variety of individualized self-guided vacations for walkers, hikers, and runners, from honeymooners to multi-generation families, girlfriend gangs to couples celebrating their anniversaries. Most of our trekkers come from across the U.S. and Canada, although we also have people from Australia and New Zealand, and a few from Europe."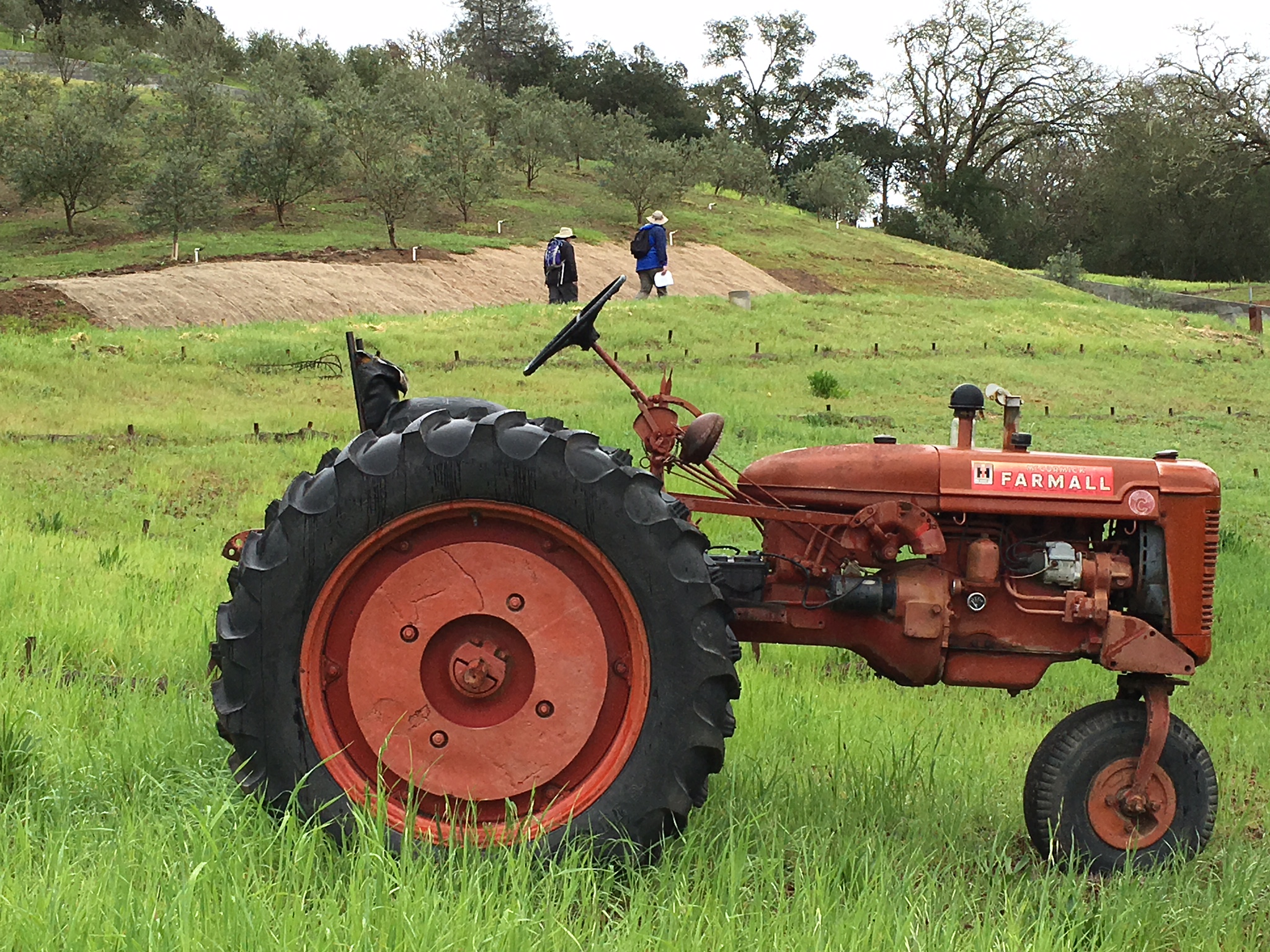 Among the most popular of WCT itineraries, especially with pre-wedding parties, is the 4-day, 3-night "Sonoma Valley Wine Tasting" package involving 6-7 miles a day of easy walking in the foothills above Sonoma and Glen Ellen. The walks are combined with exclusive boutique winery experiences and gourmet picnics, and with options for spa treatments and shopping around Sonoma plaza. Honeymooners from Boston liked this package, writing, "We were a little apprehensive about the toughness of the hikes, but, there was nothing to worry about. The hikes were challenging enough to give you a workout, yet not so difficult where you would be exhausted by the end of the day. The wineries we visited provided a unique look at both larger scale (Ravenswood Winery) and smaller scale wineries (Robert Hunter Winery), all of which we felt were distinctly Sonoma."
A recent WCT guest on the 3-day, 2-night "Kenwood Luxury Getaway" trek was Antonio Rosique, a TV and movie actor from Mexico who was here with his girlfriend for the Sonoma Film Festival. Since Hood Mountain and Trione-Annadel State Park hiking trails had burned in the valley fire last Fall, WCT got creative with other options for the two of them, and Rosique said, "Everything worked perfect. The maps were super-accurate and detailed, and the schedule and attention to detail was awesome, as were the restaurants and the hotel. I am looking forward to coming back soon to hike with you guys!"
On the itinerary on this trek is a small, appointment only winery, MacLeod Family Vineyard, where rocky hillsides above Kenwood produce Sauvignon Blancs redolent of pineapple, apricot and citrus. Second-and third-generation MacLeods create an intimate experience for WCT guests by spinning family stories and sharing ripe figs off the trees during private tours and tastings.
Running Around California Wine Country
Based in Glen Ellen and Kenwood, the 5-day, 4-night "Sonoma Valley Runners Trek" is for serious runners who also want luxury and pampering. The trails are 8 to 13 miles a day, with moderate elevation gain, in Jack London State Park, Sonoma Valley Regional Park, and Sugarloaf Ridge State Park, along with VIP winery and vineyard tours, and private cave and mountaintop tastings.
The "Sausalito to Point Reyes Runners Trek" rambles over rolling hills overlooking the Golden Gate, on Muir Beach, and over Mt. Tam to Point Reyes National Seashore and West Marin, and may be hiked, rather than run–or a combination of both.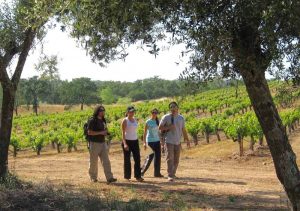 Families Walk Together
Recent WCT guests were two college-age siblings who flew in from North Carolina, met with their parents, and embarked on a family reunion of a lifetime, the "San Francisco to the Wine Country" trek. Ten invigorating days of coastal and valley ramblings ranged from sea-breezy trails at Point Reyes National Seashore to kayaking on Tomales Bay, and winery-to-winery walks. Their trip ended at a luxurious property in Glen Ellen, named repeatedly as one of the "top 100 hotels in the world," a Japanese-style "ryokan" complete with a zen-influenced spa. 
At the last of several winery visits on this trek, a winemaker/owner escorted the family to his estate for a private tasting of his cult status Pinot Noirs. The foursome then strolled to the Glen Ellen Star eatery, where the chef/owner, as noted by Food and Wine magazine as a "Best New Chef," greeted the family, along with his wife, who is one of the Benziger Family Winery clan.
Wine Country Trekking provides customized itineraries for each couple or group, with topographical maps and detailed trail notes, both in print and electronically; breakfasts and gourmet lunches are included. Their treks are priced from $1,200 per person, double occupancy (April-November); from $1,000 December-March.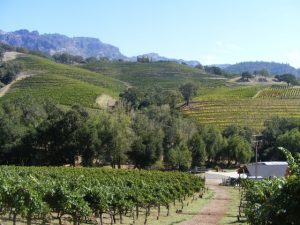 More Self-Guided Inn-to-Inn Walks
"Napa Valley and Sonoma Active Culinary Walking and Biking Tour" with Backroads, based in Berkeley for more than forty years. This tour includes advance planning, winery visits, luggage transport, luxury-level lodging, cooking class, and some meals. 5 days from $3,298 per person, double occupancy.
"California: The Wine Country" with Country Walkers, a Vermont-based company offering 60 destinations in the U.S. and Europe. Their Wine Country walk includes detailed itineraries, wineries, luggage transport, upscale lodging, and some meals. 6 days from $2,248 per person, double occupancy. They also offer a San Francisco to Point Reyes walk.