The co-founder of Mountain Travel Sobek and one of the world's great adventurers, authors and TV hosts, Richard Bangs will lead a small group on an expedition into the remote mountains of western Myanmar, an area largely undiscovered by tourism. This November, on a moderately-strenuous exploration on foot and mountain bike and by boat, you will meet the Chin people in their villages, meander on a long-tail boat down the Irrawaddy River, and marvel at the thousands of spires of the Bagan temple complex, all with Bangs' inimitable guidance and narration.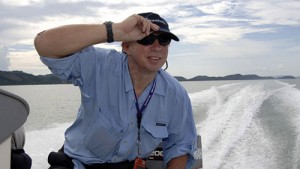 Although there are several departures scheduled in January, February and more dates in 2016, led by experienced guides, the November 10-16, 2015 "Discovering Burma" tour is a once-in-a-lifetime opportunity to travel with Bangs, himself (only 8-14 guests).
A few highlights of Mountain Travel Sobek's "Discovering Burma"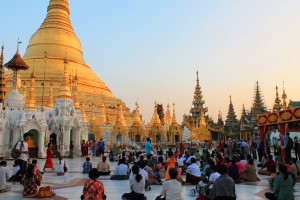 Begin and end in Yangon, the spectacular former capital city of Burma.
Kanzunma: ride a 4×4 vehicle on a scenic route to villages and through the mountains to Kanpatlet, a former British colonial settlement at 4,560 feet and one of the most remote places in the entire country. Stay at a comfortable eco-lodge.
Seikphyu: bike ride to traditional villages
Chin villages: 5-mile hike in the Mount Victoria area, renowned for endemic flowers and birds, to learn of Chin way of life and their fascinating 19th, 20th and 21st century history.
Mindat: watch ancient arts and crafts be created, hear traditional music, meet a shaman, see the township's stunning monastery, watch brewers make rice wine, enjoy a Chin dance performance.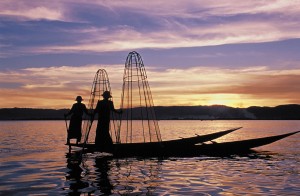 Pakkoku: drive down from the mountains through streams into the dry lowlands on the way to a major agricultural and spiritual hub with a lively market and a complex of 80 Buddhist monasteries. Meet villagers at work and school. Board a long-tail boat for a sunset cruise along the Irrawady River.
Bagan: explore the famed Archaeological Zone by mountain bike. See 2,200 bell-shaped temples, including the 11th-century Abeyadana, the Htilominlo and the Ananda. Visit a family-run lacquerware workshop and the Myingaba temple, known for vivid murals.
November 10 – 16, 2015. From $3,295 pp
Chatrium Hotel in Yangon, Burma

Accommodations on the "Discovering Burma" tour are in comfortable eco-lodges, and two luxury hotels.

Chatrium Royal Lake Yangon is a luxury hotel with spa and several restaurants; many attractions nearby including the world's oldest pagoda, the Shwedagon Pagoda.

The Bagan Thande Hotel in an oasis-like setting above the Irrawaddy River, inside the Bagan Archaeological Zone.