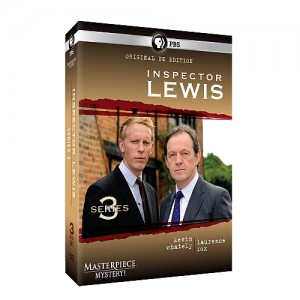 I'm a fan of the three Masterpiece Theater PBS series based in Oxford, as much for the spectacular architectural and cultural riches of the city as for the detectives.
A 21st-century sequel to the beloved, long-running "Inspector Morse" series, the "Inspector Lewis" 
episodes feature Morse's former sergeant, Robbie Lewis, who is now accompanied by DI James Hathaway, a skinny, blonde, blue-eyed Cambridge grad who mutters literary references as he unearths the miscreants and murderers who seem to be rampant on the old streets of Oxford. (Horrors! the Inspector Lewis series is currently in its final season!)
A prequel to the original Morse series, "Endeavour" stars Endeavour Morse as the young version of the original middle-aged Morse. A rookie detective for the Oxford police, he lurks around the city using his Oxford-educated intellectual powers to solve the grisly crimes that are so common at the university–hmmm, all those enrobed dons skulking around the ancient courtyards like black crows, having affairs with (and doing away with) artless students and the odd wife or husband.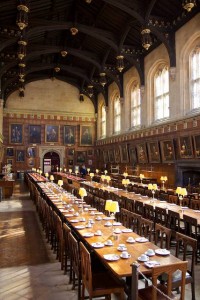 Oxford Landmarks
Oxford is the oldest university in the English-speaking world. In the early 1500s, the notorious 
Cardinal Wolsey began building a college here, whereupon King Henry VIII kicked him to the side, and built the college and Christ Church Cathedral. Today, the cathedral spire and the Tom Tower designed by Christopher Wren define the iconic skyline, along with a cacophony of buildings comprising 38 separate colleges, which make up the University of Oxford.
The art- and archaeology-oriented Ashmolean Museum was the world's first public museum, founded in 1683, while the Botanic Garden on the High Street is the oldest botanic garden in the UK. Here also is the baroque extravaganza of Blenheim Palace, and The Grand Cafe, circa 1650, England's first coffee house.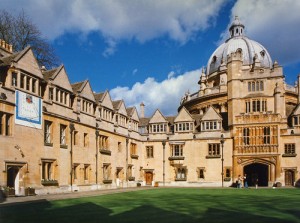 When you visit, you'll share the sidewalks with lit fans walking in the footsteps of former Oxford residents C.S Lewis, J.R.R. Tolkien, Oscar Wilde, Lewis Carroll, and other notable writers and artists.
Scenes from Harry Potter movies were filmed in various landmarks in Oxford, including the glorious Bodleian Library (see here a fabulous panoramic view). 
Can't get enough of Oxford? Sign on for Smithsonian Journeys' "Smithsonian at Oxford" week living in a dorm room and studying at the university!
Here is another murder-and-mayhem adventure in England, this one the Smithsonian Journeys' "Mystery Lover's England Tour."
What was your favorite mystery and/or literature tour
in England or elsewhere in Europe?