Offered by the exceptional tour company Context Travel, the half-day Rome Cooking and Market Tour is a must for foodies who would love to learn about Roman cuisine. Led by Chiara Sulli, a local expert, a group of no more than six are led from the Testaccio quarter––the heart of traditional Roman gastronomy to the new Trionfale Market to browse stalls displaying seasonal veggies, herbs, fruits, meats  and cheeses. Fabulous food shops are on the expedition, too, such as the famous Gastronomia Volpetti, a favorite for cheese, bread, and cured meats.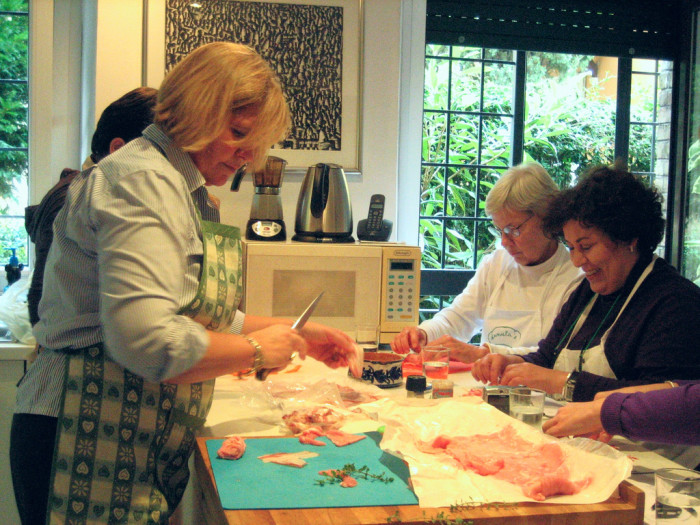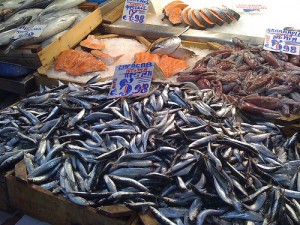 Chef del Balzo in Rome
In the chef's kitchen, on Aventine Hill in the heart of the ancient city, you unpack the fresh provisions and cook or assemble seasonal, local dishes together — maybe a frittata con zucchine romanesche with fresh tomato sauce or all'amatriciana or cacio e pepe; insalata caprese, pasta e fagioli with fresh borlotti beans, pizza bianca with prosciutto and fresh figs, green beans stewed with green onion and tomatoes, roasted bell peppers, fried zucchini flowers, puntarelle con la salsa, or carciofi alla romana!
Born in Naples, Chef Daniela del Balzo studied at the renowned Italian Cooking School Gambero Rosso, the French Culinary Arts School Le Cordon Bleu, and the International Cooking School of Naples. "Daniela's Cooking School" is her in-home catering and personal chef company.
Context Travel Tours
Guided by professors, researchers, and credentialed specialists, Context Travel tours are more like participatory seminars than traditional narrated tours. Depending on the focus of a tour, your guide may be an expert in archaeology, art history, cuisine, urban planning, history, environmental science or classics.
Ph.D. and MA-level docents
Groups of 6 or fewer, or private tour
Exclusive access to historic & cultural sites
What They're Saying About Context Travel's Rome Cooking and Market Tour . . .
Newsweek said: "To take a tour with Context Travel is to take a virtual graduate seminar in architecture or art." Context Travel also offers a variety of other cuisine- and wine-oriented walks in Rome and in other European, Asian and U.S. cities.
"We have enjoyed guides from Context Travel in Rome, Florence, Istanbul and now, Madrid. The ease of the process in requesting a guide is unparalleled. The deep knowledge and respect for the cultures revealed is of the highest quality. And the additional consideration of sustainability is very welcome. Marcheta Gillam, Madrid"
Once you've been introduced to the charming neighborhood of Testaccio,
from markets to restaurants and art venues.
We would love to hear about your favorite markets,
restaurants and cooking classes in Rome!