Don't we all have our favorite "away from home" Christmas and holiday stories? Here are some precious memories of mine in Mexico, plus a few enticing travel ideas for your holiday season. No, it's not too early to make your plans!
Mexico's Sparkling Silver City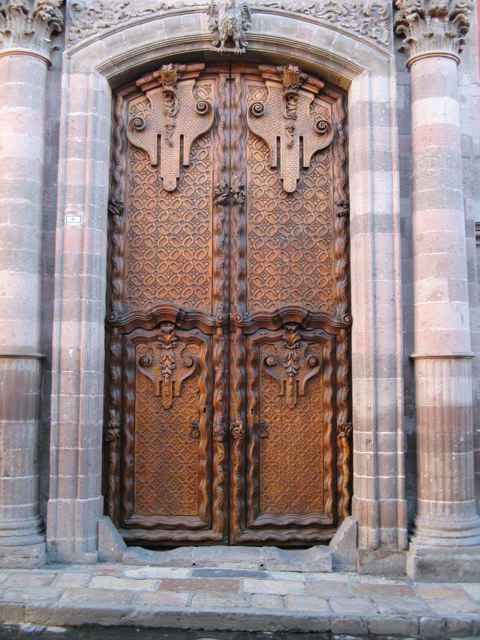 Some of our best Christmases ever have been in San Miguel de Allende, one of Mexico's most culturally rich and romantic cities (you likely know this, since it was recently declared "Best City in the World" by Travel + Leisure. (I wish they wouldn't do that . . . )
The Spanish got rich here when their silver mines in these mountains paid off, big time, until the Mexicans mounted a revolution and ran them back to Spain. Remaining from those halcyon days (at least it was halcyon for the Spanish) are elaborate haciendas, baroque mansions, the leafy town plaza, and even the marble cobblestones; much of the town is a UNESCO World Heritage site.
A lovely thing about Christmas in Mexico is that it's all about parties and parades, food and fun and tradition, and not much at all about spending money on extravagant gifts. Here, as in every town in Mexico, posadas take place every evening of the nine days preceding Christmas. In slow, candle-lit processions through a different neighborhood each night, accompanied by musicians and live animals, costumed children portray Mary and Joseph as they search for shelter in Bethlehem. Carrying candles and lanterns, locals and visitors join in the parade and the singing, and are often greeted by residents offering hot drinks.
At the architecturally flamboyant art school, Bellas Artes, built circa-1750, a must-see is a traditional pastorela, a reenactment of shepherds on their journey to see baby Jesus. They encounter challenges, sometimes ironic or funny ones, as devils and angels turn up to create havoc. Built in the mid-1700s as a cloister for a convent, this is a great place to escape from the cacophony of the streets during the day, and sit on a bench in the glorious gardens; a little café serves a good, simple menu. Look for the Siqueiros murals and go up the stairs for more art on display.
On the Roof with Joyce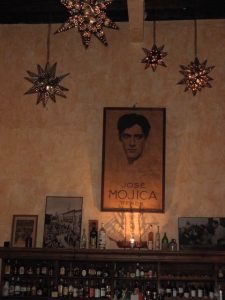 One New Year's Eve we spent on the roof of our apartment building with a couple that we knew from home, sipping bubbly, eating tamales and chocolate cake, and solving the burning questions of our lives. Glowing like handfuls of jewels tossed onto a black velvet cloth, the golden-hued, 500-year-old city was lit up like a Christmas tree below us. As fireworks blasted into the sky, families trickled out of midnight mass in the pink-spired Parroquia de San Miguel Arcangel, the iconic, circa-1800 cathedral.
Intrepid adventurers, our friends Joyce and Clayton were on a driving trip in central Mexico, in a Volkswagen filled to the roof with Charlie Brown/Peanuts trinkets, t-shirts and toys, which they gave out to kids in whatever villages they came across (they were friends of Sparky Schulz, creator of Peanuts). A tennis buddy of mine, Joyce had a rowdy sense of humor and she had been around the world a time or two. I always said to her, "You've lived many lives."
Every year she looked forward to volunteering with a group of doctors and nurses who flew into remote towns in Mexico to set up temporary medical clinics. Some time after that sweet New Year's Eve in San Miguel, she and a planeload of volunteers and supplies went down in the mountains—she was 50.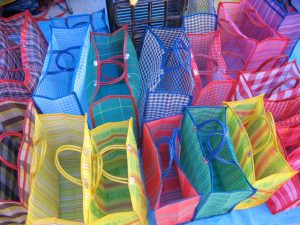 We've been back to SMA several times since that starry night, and one Christmas we spent the day in Joyce's honor. We had shopped the day before in the wonderful Mercado San Juan de Dios for fruit and sweets and toys, which we packed into those colorful mesh tote bags, and in the morning, we walked the streets around the main plaza (el jardin), handing them out, mostly to needy-looking moms with little kids. How did we know they were needy? Because we'd spoken to them before on this and previous trips.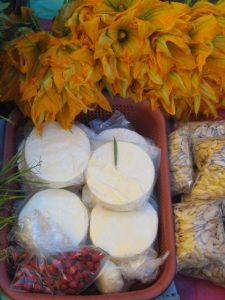 Besides the main mercado, an outdoor market, Tianguis de los Martes (on Tuesdays) sells primarily prepared food to eat there or take out, and everyday essentials, plus super-fresh produce and, during the holidays, decorations and little gifts that you won't find elsewhere (take a taxi). And Tianguis Organico, on the Ancha next to Instituto Allende, is a completely different experience: homemade tamales, tacos, local cheeses, organic produce, and Christmassy treats.
Get Here, Stay in SMA
Easiest airport is Leon, just over an hour's drive away by shuttle; book ahead. You won't need a car in SMA, except for daytrips out of town, such as to Guanajuato, another beautiful colonial city, nearby. Your best bets for accommodations in SMA are bed and breakfast inns, or renting a condo or a house. Although there are hundreds from which to choose, you will need to book early, through:
VRBO.com
SanMiguelRentals.com
Flipkey.com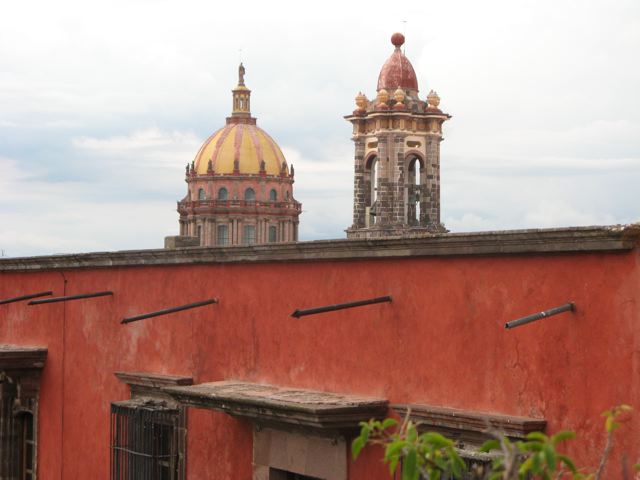 For much more about San Miguel de Allende,
click here

for my story "Spectacles of San Miguel de Allende"