A gateway to Yellowstone National Park, the town of Cody, Wyoming is an historic destination on its own. Before heading into the park, set aside a few days to discover and learn about Western and American Indian history. The area is called "Buffalo Bill's Cody/Yellowstone Country" because it was the home and adventure playground of Buffalo Bill Cody, the flamboyant and iconic character who founded the town in 1896.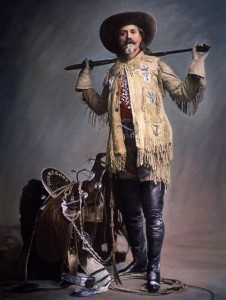 The main attraction for history buffs is the Buffalo Bill Center of the West, which encompasses five world-class museums under one roof:
Buffalo Bill Museum documents the life and times of William F. "Buffalo Bill" Cody (1846 – 1917) a wilderness guide and scout, a frontiersman, showman, actor and entrepreneur who was world-famous for his Wild West show. Also in the vast collections are artifacts and memorabilia of the American cowboy, dude ranching, western conservation, and the beginnings of today's concept of the West.
Plains Indian Museum sponsors the spectacular Plains Indian

Plains Indian Museum at the
Buffalo Bill Center of the
West in Cody, Wyoming.
Photo by
Chris Gimmeson

Museum Powwow held each June, when dancers from all over North America come to Cody to compete and perform.

Whitney Western Art Museum celebrates the spirit of the American West with masterworks of paintings, prints and sculpture.
Draper National History Museum showcases Yellowstone area wildlife and ecology with exhibits, programs, live raptors, and field research expeditions.
Cody Firearms Museum houses the most comprehensive collection of American firearms in the world, including the Winchester Arms Collection and more than 7,000 firearms and 30,000 firearms-related artifacts.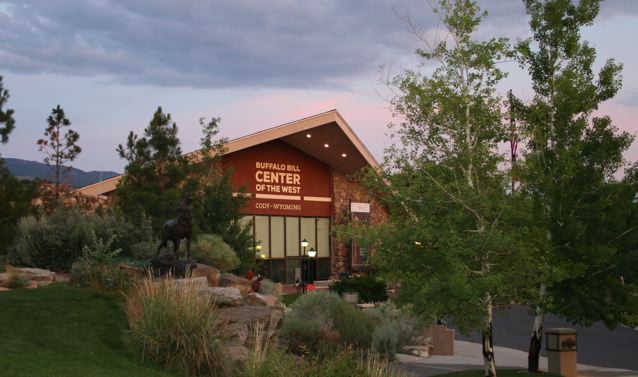 Tours of Yellowstone Country and Cody, Wyoming
Cody Trolley Tour: two narrators, historical photos, pass-around relics and audio clips introduce the story of Buffalo Bill Cody, while historic sites, scenic vistas, geology, wildlife and old and new attractions are visited.

National Park History Tour: a daylong, customized, guided tour and narration on the history of Yellowstone National Park, including transportation, led by Bob Berry, author of Yellowstone Yesterday & Today.
Take the self-guided walking tour to see photos, artifacts and interactive exhibits, and hear oral histories at the Heart Mountain Visitor Center, site of a Japanese-American World War II internment camp (14 miles from Cody).
Have you been to Cody? How about Yellowstone National Park? We would love to hear about the tours and cultural attractions that you most enjoyed!